Welcome to our web site! We are always expanding the site, so check back often.
For questions, comments or inquires, e-mail us at info@itm-inc.net.
Quick Links: policy statement  equipment list  our products  Basic tooling 101  tooling terminology
At ITM, we create tool, die and mold fixture work for the investment casting industry. We also provide consulting on proper mold building and prototype molds. We have the ability to create manual, semi-automatic and automatic tooling as well as epoxy tooling. Our computers give us 3D capabilities in our CAD/CAM environment. We can exchange data in various ways including IGES, DWG and DXF. We are also able to transfer data across the internet.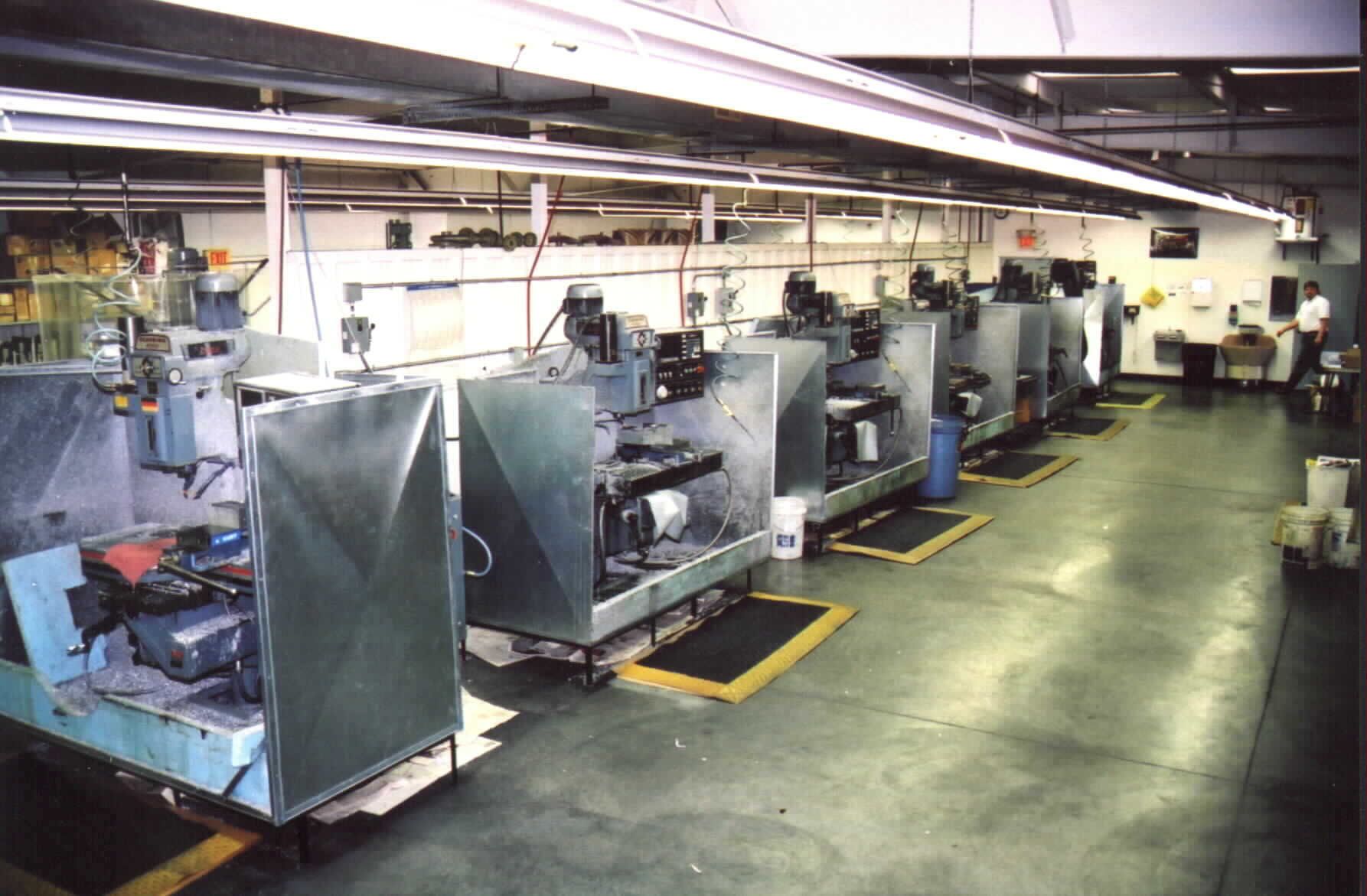 This is one view of our shop looking at six of the seven Clausing CNC milling machines we have.
Visitors:
Updated Thursday August 23, 2001
<![if !supportEmptyParas]> <![endif]>